PENINGKATAN KEMAMPUAN PEMECAHAN MASALAH MATEMATIS SISWAMELALUI MODEL PEMBELAJARAN KOOPERATIF TIPESCRAMBLEDISMP NEGERI 1 PINANGSORI
Model pembelajaran kooperatifScramble, kemampuan pemecahan masalah.
Rina Melisa Rebekka Simatupang

Fakultas Mipa
Keywords:
Cooperative learning of scramble type and mathematical problem solving
Abstract
This study aims to increase of students' mathematical problem solving on the topic quadrangle through cooperative learning of scramble type at the seventh grade students of SMP Negeri 1 Pinangsori. The research was conducted by using Class Action Research (CAR) with 31 students as the sample (VII B) of 2017/2018 academic year.  The research consists of two cycles. The results is the abity troubleshooting students who where criteriav exhaustiveness minimum in set in the school of 70 that students through the minimal or completed values was 38.71%,and increased so that the  value completed cycle 87.10%, considering the magnitude of the value of completeness classical  set in school of the research efforts upgrades troubleshooting has reached meet the target 85%, thu are not followed the cycle of. This study concluded that  the  cooperative learning of scramble type increased students' mathematical problem solving.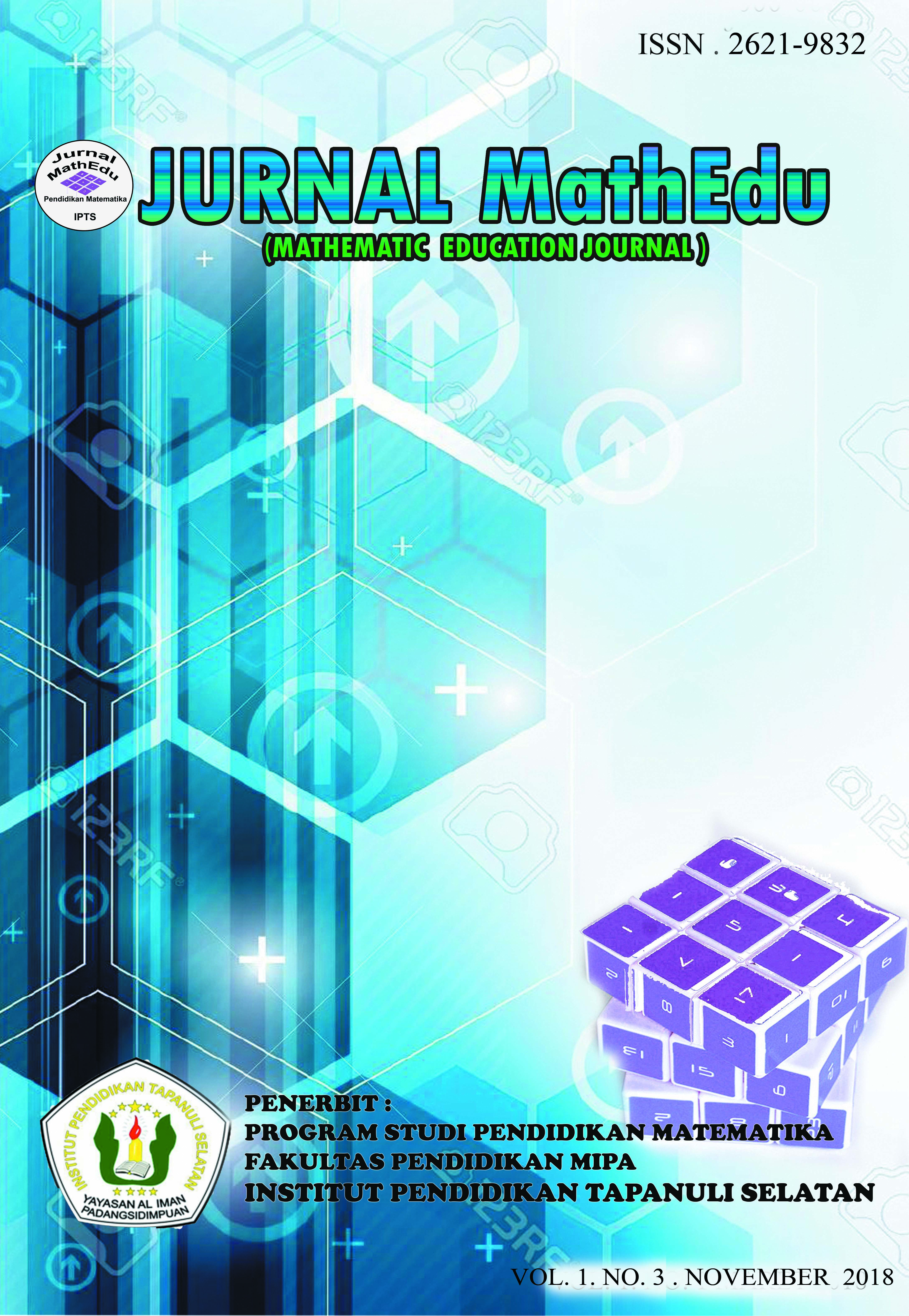 How to Cite
Simatupang, R. (2018, December 7). PENINGKATAN KEMAMPUAN PEMECAHAN MASALAH MATEMATIS SISWAMELALUI MODEL PEMBELAJARAN KOOPERATIF TIPESCRAMBLEDISMP NEGERI 1 PINANGSORI. JURNAL MathEdu (Mathematic Education Journal), 1(3), 91-96. Retrieved from http://journal.ipts.ac.id/index.php/MathEdu/article/view/486